In this page, you will get detailed information about UK FTSE100 Futures. Such as FTSE100 Futures live quotes/prices and FTSE100 Futures real-time 1 min, 5 min, 1 hour, daily (EOD), weekly and historical chart.
UK FTSE100 index Futures Live Chart
FTSE 100 EOD Chart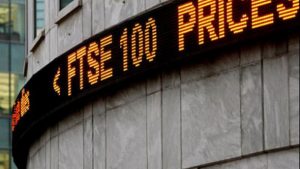 About Ftse 100 Index
The FTSE 100 Index, also called FTSE 100, FTSE, or, informally, the "footsie", is a share index of the stocks of the 100 companies listed on the London Stock Exchange with the highest market capitalisation. It is one of the most widely used stock indices and is seen as a gauge of business prosperity.
All world Index Live Real Time Update
If you liked this article, then please share to the social networking site. You can also find us on Telegr